The Town and Community of Biała Rawska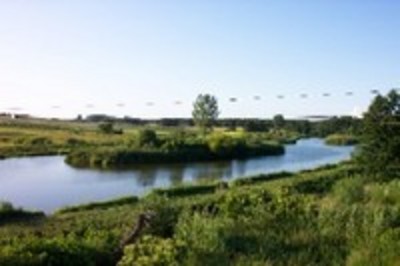 Biała Rawska is a little town of rich, over 750-year-long history, one of older centers in the district of Mazovia. As far back as in the 12th century is was a castellan city and a significant administration, as well as trade centre.
The area of the community covers 210 square kilometers, the 10 square kilometers of with occupies the town of Biała Rawska. The town is inhabited by 3.200 people whereas the community by 9.000 residents.
In respect of nature it is situated on the Rawska Upland. Natural environment characterizes by clear waters in upper course of the Białka River, the surrounding complexes of fish ponds, pine-forests and complex of waters in the area of Rzeczków, Biała Rawska and Ossa.
The community of Biała Rawska belongs to the areas of splendid tourist- sightseeing advantages. The lack of industry contributed to the fact that the air here is clear and fresh, and existing forests and clear water reservoirs, cancers and beavers live there, are wonderful places for resting and tourism. It is also a paradise for anglers and people who wish to spend their holidays in peace and silence, walking by lime-tree lanes in Babsk (the reservoir of lime-trees as well as alpine garden are located in here) Grzymkowice and Ossa.
In Ossa there is also a unique monument of nature a 500-year old oak Goworek.
In the community there are a lot of historical interest, particularly sacred buildings and manor-houses, that are:
• Dating back to the 16th century St Adalbert's parish church in Biała Rawska, were among others a picture founded by Queen Bona is located.
• Church of St Antoni Padewski from 1809, in Babsk
• Palace in Wola Chojnata
• Complexes consisting of palace and park in Biała Rawska and Babsk
• Manor-house complex in Ossa
• Manor-house in Białogórne, Błażejewice and Gołyń.
• Worth seeing in the cemetery in Babsk is also an old tomb of Konstancja Gładkowska, a muse and true love of Fryderyk Chopin.
The complex of orchards and berry cultivation areas, which take up a significant part of the municipality and constitute a passage to the so-called" Fruit-growing basis", are an excellent base for fruit and vegetable processing industry. In connection with this, the town possesses a full technological infrastructure with a sewage-treated plant, water-pipe and sewage network, a dump and modern telephone exchange. The town authorities try in a many ways as possible to attract investors. We have attractive offer of real property.
We believe that a stay in our municipality will give you pleasant and unforgettable impressions.